oh my god this is perfection asdfghjkl

This is amazing! We got great shots of every other kiss in the series, but for Ron/Hermione (possibly the single most anticipated one) we got the back of Ron's head… We should have gotten one like this!
I'm so glad y'all like this old pic!  (I drew this 3 years ago!) But y'know, it was dangerous to make the kiss too intense.  Y'know, not everybody ships it.  Some people were very upset with it for happening at all.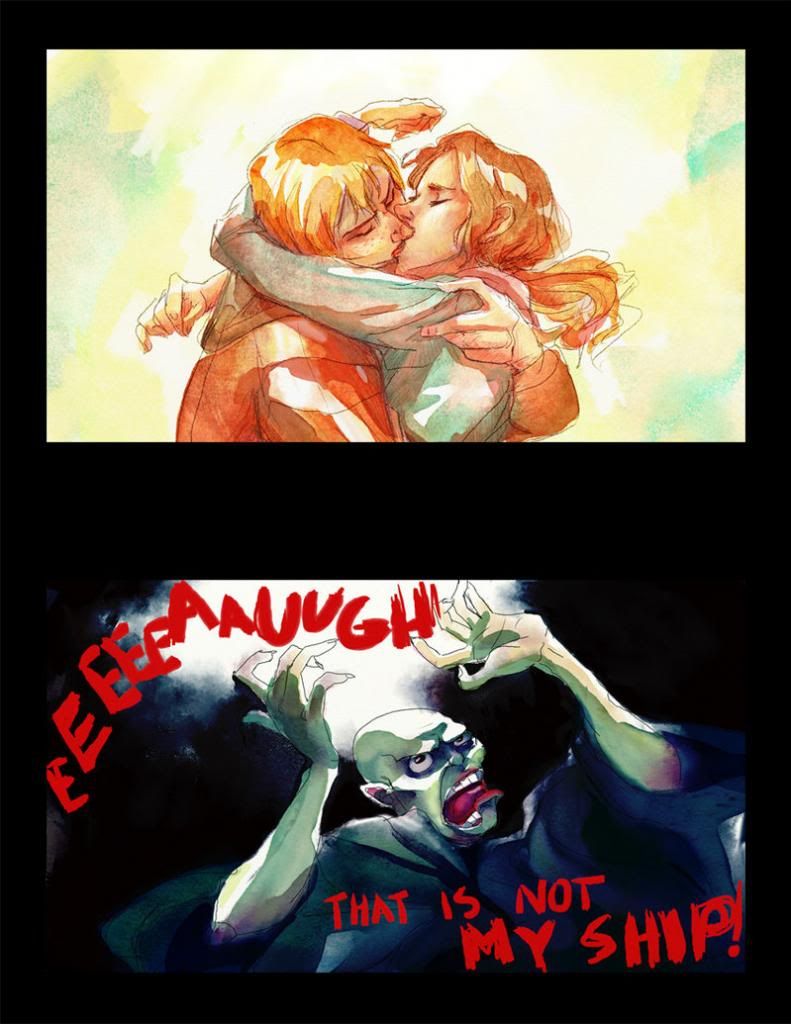 The moment they kissed, it cut to him screaming.  What a hater.